240 91 st SW , Edmonton • 587-598-KICK(5425)
Muay Thai | Kickboxing | Boxing | Wrestling
At Next Level Martial Arts we are dedicated to helping individuals and families unlock the potential of both body and mind through our passion, martial arts. With the highest caliber of instructors, programs and fitness equipment, we guide our students towards transformational well-being.
VIEW SCHEDULE
GET ACCESS TO YOUR
7 DAY FREE TRIAL
---
---
HIT YOUR FITNESS GOALS FOR 2018
---
FREE UNIFORMS
Get a free uniform when you sign up for a year.
KIDS PROGRAMS
Fun classes for kids & after school programs.
FAMILY DISCOUNTS
Save on memberships when you sign up family members.
STATE OF THE ART FACILITY
Come see what makes us the leader of the pack!
---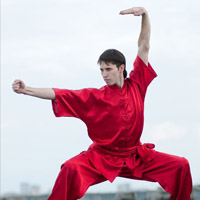 KUNG FU
>>
KUNG FU
White Crane Kung Fu emphasizes evasion and to attack an opponent's vulnerabilities instead of using physical strength.
LEARN MORE
KID FRIENDLY CLASSES
---
We also offer "kid-friendly" versions of all our core classes aimed at teaching youths the importance of hard work, respect, self-confidence and discipline.